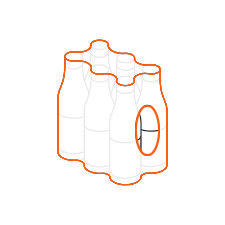 The food and beverage industry is one of the most dynamic and rapidly growing industries in the world. It has been estimated that by 2025, the global food and beverage market will be worth almost two trillion US dollars. However, this growth can only be sustained if businesses have access to reliable infrastructure that supports their operations. Without an effective system in place, a business can quickly become overwhelmed with orders and unable to meet customer demands. In this blog post, we will look at some key infrastructure success factors for food and beverage industry businesses. From warehouse management systems to automated packaging technologies, learn how these tools can help your business succeed in this booming industry.
Location
In order for the food and beverage industry to be successful, key infrastructure factors must be in place. These include an adequate supply of water, a reliable power supply, and a well-functioning transportation network.

Water is essential for all aspects of food and beverage production, from growing crops to manufacturing products. A reliable water supply is therefore critical to the success of the industry.

Power is also required for many aspects of food and beverage production, including transportation, storage, and packaging. A reliable power supply is therefore essential to the success of the industry.

A well-functioning transportation network is also necessary for the food and beverage industry to function effectively. This includes both a robust road network for transporting raw materials and finished products, as well as a reliable rail network for transporting larger quantities of goods.
Transportation
Transportation is a critical part of the food and beverage industry, and there are a few key success factors to keep in mind. First, it's important to have a efficient and reliable transportation network in place. This means having enough trucks, trains, and other vehicles to get products from point A to point B quickly and without incident. Secondly, you need to have a good system for tracking and tracing shipments. This way, you can ensure that products are arriving at their destination on time and in good condition. Finally, it's important to have a contingency plan in place in case of disruptions to the transportation network. This could include having alternative routes or mode of transport lined up, as well as storage facilities for perishable goods. By keeping these things in mind, you can help ensure the smooth running of your food and beverage business.
Storage
The food and beverage industry has unique storage requirements due to the perishable nature of their products. A well-designed storage system will help to extend the shelf life of products and minimize wastage. Here are some key factors to consider when designing a storage system for the food and beverage industry:

1. Temperature control: Products must be stored at the correct temperature to maintain quality and safety. There should be a dedicated storage area for each type of product, with appropriate temperature controls in place.

2. Humidity control: High humidity can cause spoilage and mould growth. humidity levels should be monitored and controlled to prevent these issues.

3. Stock rotation: Perishable products have a limited shelf life, so it is important to rotate stock regularly to ensure that products are used before they expire. First in, first out (FIFO) systems should be used to ensure that older products are used first.

4. Pest control: Pests can contaminate food products and spread diseases, so it is important to have an effective pest control program in place. Regular inspections should be conducted to identify any potential problems early on.
Quality Control
In the food and beverage industry, quality control is a key success factor. There are many potential sources of contamination and errors that can occur during production, so it is important to have systems and procedures in place to prevent or correct them.

One of the most important aspects of quality control is maintaining cleanliness throughout the production process. This includes everything from ensuring that the facility and equipment are clean to making sure that employees are following good hygiene practices. It also includes regular testing of products to ensure that they meet safety standards.

Another important part of quality control is having effective communication and training programs in place. Employees need to be aware of the importance of quality control and be properly trained in how to carry out their tasks. They also need to know how to report any problems or concerns that they may have.

Finally, it is also important to have a system in place for investigating and correcting any errors that do occur. This can help to prevent future problems and ensure that customers receive safe, high-quality products.
Sanitation
There are a few key infrastructure success factors for food and beverage industry when it comes to sanitation. First and foremost, there must be a sanitary environment throughout the facility in order to protect the product. All surfaces must be cleaned and sanitized on a regular basis, and any areas where product is stored or prepared must be free of contaminants.

Additionally, effective sanitation practices must be in place to prevent cross-contamination. This includes separating raw materials from finished products, using dedicated equipment for each step of the process, and ensuring that all employees are properly trained in food safety procedures.

Finally, it is essential to have a comprehensive pest control program in place. Pests can not only contaminate product, but they can also spread disease. A good pest control program will keep pests out of the facility and help to ensure a safe and clean environment for everyone involved.
Traceability
In addition to compliance with food safety regulations, the traceability of ingredients and products is a key success factor for the food and beverage industry. Traceability ensures that products can be traced back to their source in the event of a recall or other issue.

An effective traceability system includes procedures and technologies for tracking products throughout the supply chain, from raw materials to finished goods. Traceability data can be used to identify where products are in the supply chain, who handled them, and when. This information can be used to quickly locate and remove contaminated products from the marketplace.

Traceability systems must be designed and implemented carefully to ensure accuracy and reliability. They should be tested regularly to ensure that they are working properly.
Food Safety
In the food and beverage industry, safety is always the top priority. To ensure the safety of your products and customers, you need to have a robust food safety program in place. There are many different factors to consider when developing a food safety program, but some key success factors include:

1. Clear policies and procedures: Your food safety program should have clear policies and procedures that everyone in your organization understands and follows.

2. Trained employees: All employees who handle food or work in areas where food is present should be properly trained in food safety procedures.

3. Regular inspections: Periodic inspections of your facility and operations are essential to identify potential hazards and correct them before they cause problems.

4. Adequate documentation: Good documentation is critical for tracking corrective actions and ensuring compliance with regulations.

5. Effective communication: A effective communication system is necessary to ensure that all stakeholders (employees, suppliers, customers, etc.) are kept up-to-date on food safety issues.
Sustainability
The food and beverage industry is under immense pressure to improve its sustainability credentials. While some companies are leading the way with innovative initiatives, others are struggling to catch up.

There are a number of key success factors for achieving sustainability in the food and beverage industry:

1. Leadership commitment and engagement

2. Comprehensive sustainability strategy

3. Implementation of best practices

4. Continuous improvement mindset

5. Active participation in industry initiatives

6. Strong stakeholder engagement