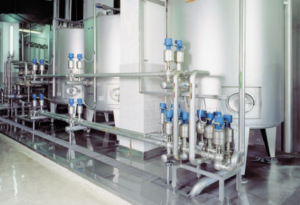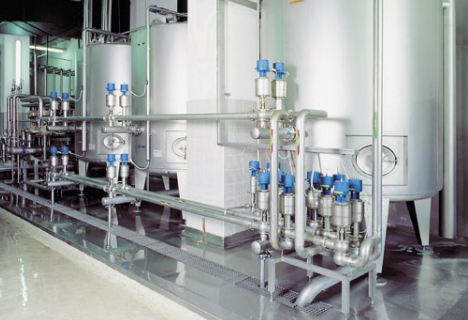 HILDENPACKAGING is one of the most significant innovation providers for food measures and a decent shift of elective businesses. The worldwide cluster focuses on technologies, parts, and property solutions for classy production processes in many end-user markets.

We offer a fundamental change of Bevmix for blend and dosing inside the refinery and all parts, units, and frameworks required for the technique chain. We tend to guarantee a uniform plant conception. Our top-quality customary for plant style prevents ingress of air into the merchandise and ensures high product quality.

Your edges at a glance:

HILDENPACKAGING uses fashionable technology sanctionative the versatile and cheap production of high-quality brew mixes

The combination of proved and well-engineered method steps, a complicated tailored system, and exactitude measure instruments ensure top quality.

Our tailor-made plant ideas are on an individual basis tailored to the requirements of our customers and thus the area out there on the website.

The distillery edges from full automation of the core processes of dosing and mix, high mix accuracy, most minor product loss

Silent Features

Pumps are healthful, of stainless steel and sourced from Alfa -Laval.
Pipes And Pipe Fitting With top quality (< three Ra) From Alfa Laval / IDMC.
Electronic Controls-plc From Ge Fanuc bit Screen color Tft twelve.5 in. Diagonal With High Graphic Resolution show From Exor Italia.
Flow Meters, probes From E & H – European nation
Pipes Joints with high fastening quality by means that of automatic orbital fastening machines. Main mix pump From Alfa Laval European nation.
PHE from Alfa Laval / IDMC
Most excellent mix quantitative relation 1:3 (syrup: water)
Brix accuracy: +/- zero.05 Deg.
Greatest carbonation: eleven grams / ltr.
Carbonation accuracy: +/- zero.1 GV
De aeration efficiency: 75th liquid
Temperature: one Deg. C @ incoming water worker. 35 deg. C.
Temperature accuracy: +/- one Deg. C.
Beverage worker. Drop: Max. 1 Deg. C. / 10 min. storage
CIP flow: 100 percent more than rated mixer capability

MODELS OF BEVMIX

Bevmix – eight (Max. liquid output: eight KL / hour.)
Bevmix – 11 (Max. liquid output: 11 KL / hour.)
Bevmix – 15 (Max. liquid output: 15 KL / hour.)
Bevmix – 18 (Max. liquid output: 18 KL / hour.)
Bevmix – 24 (Max. liquid output: 28 KL / hour.)
Bevmix – 28 (Max. liquid output: 28 KL / hour.)

Mixing

You are mixing DE aerated water with sweetening by flow mensuration method.
Inductive flow meters are} accustomed measure the flow with high accuracy.
Syrup flow is controlled with a gas proportional valve.
Mixing quantitative relation and flow will be modified online.

Duration

Removes air from the incoming treated water to stay the liquid dissolved O (DO) level down.
The DE aeration is completed with vacuum further like forced carbonic acid gas metho.
2 phase SS stockpiling tank with persistent water flow beneath vacuum condition for DE air circulation.
A water ring sort pump is employed to form a vacuum.

Carbonation

The carbonic acid gas is mixed in chilled liquid by an online venturi system to measure carbonic acid gas flow. A manual dernier stratified valve controls the carbonic acid gas.

The option of tank pervasion is additionally doable for pervasion.