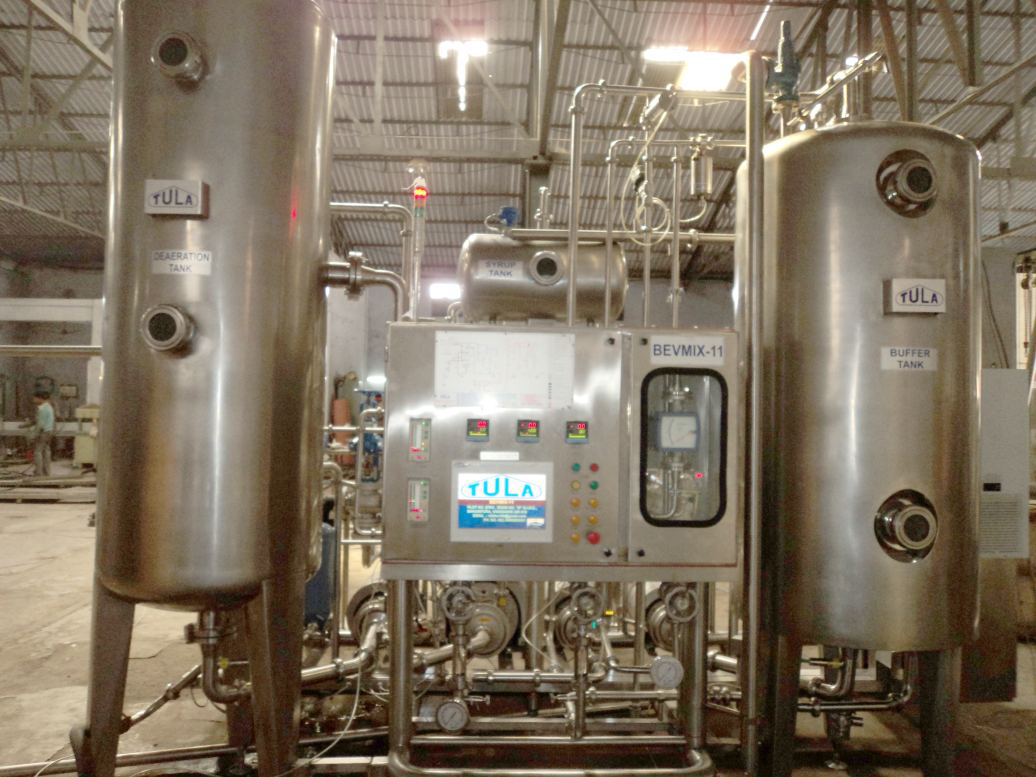 Custom producer of carbonators for non-stop injection of greenhouse emission into liquid meals and drinks like brew, wine, and gentle drinks. Materials encompass 304 and 316L chrome steel. Functionality degrees from 50 to 503,000 gph. Systems rectangular degree ready with injectors, excessive exactitude flow meters, and sensors. Picks encompass in-line mensuration of O, cooling, and buffer tanks. Distinct automation stages are offered. Serves the distillery, meals, chemical, energy, drinkable, and pharmaceutical industries.

Advanced blend carbonator guarantees accurate proportional aggregate of water, sweetener, and greenhouse emission punctually managed via way of means of a screen. This guarantees consistency in numerous batch mixes, styles & accurate aggregate of greenhouse fuelling. It will likely be interconnected at the period's water/sweetener hair-raiser.
To be had from 500 to 10, 000 LPH Capacities.
MODELS OF BEVMIX
Bev Mix – 8 (Max. beverage output: 8 KL / Hr.)
Bev Mix – 11 (Max. beverage output: 11 KL / Hr.)
Bev Mix – 15 (Max. beverage output: 15 KL / Hr.)
Bev Mix – 18 (Max. beverage output: 18 KL / Hr.)
Bev Mix – 24 (Max. beverage output: 24 KL / Hr.)
Bev Mix – 28 (Max. beverage output: 28 KL / Hr.)
Mixing

Mixing De aerated water with syrup with the aid of using glide size method.

Inductive glide meters are used to degree the glide with excessive accuracy.

Syrup glide is managed with a pneumatic proportional valve.

The mixing ratio and glide may be modified online.

Duration

Removes air from the incoming handled water to hold the beverage dissolved oxygen (DO) stage down.

The deaeration is carried out with vacuum besides too with compelled CO2 method

2 level SS water tank with non-stop water move below vacuum circumstance for Deaeration.

A water ring kind vacuum pump is used to create a vacuum.

Carbonation

The CO2 is jumbled in a chilled beverage with the aid of using a line venture gadget with the aid of using measuring CO2 glide. The CO2 is managed with the aid of using a guide vernier graded valve.

The alternative of tank carbonation is likewise workable for carbonation.