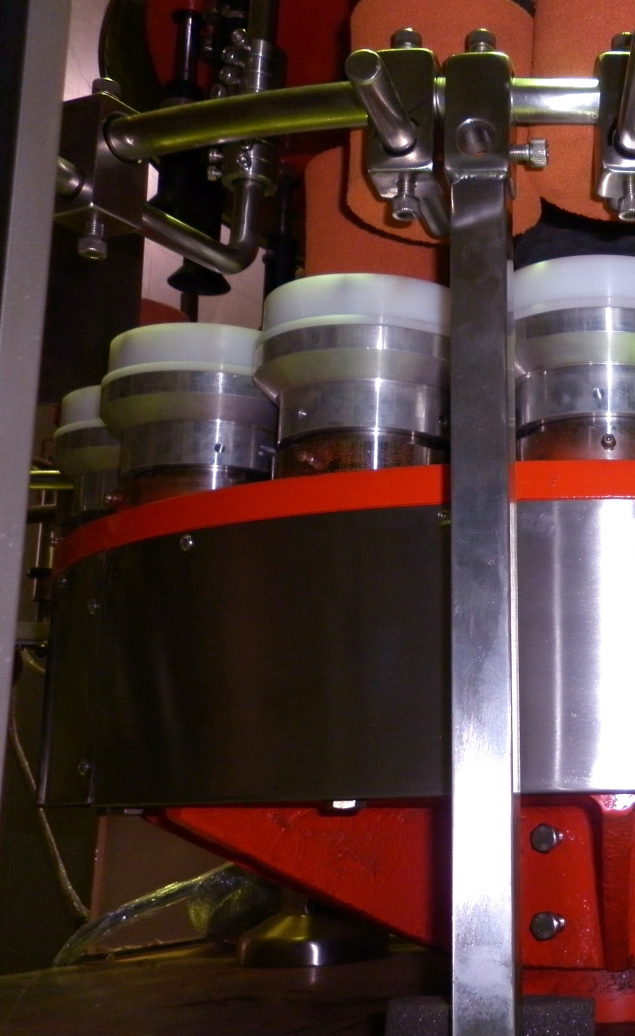 Silent Features
Multi – Location Labeling can be done on one bottle by using the groove at its bottom
 A server belt holds each label in place.
 Each label head is moved along three axes to suit the profile of the bottle
 The precision sector drive and cam turn the bottle.
LABELER-MULTIHEAD
NO.
Specification
 
1
NO OF HEADS
12, 16, 24
2
MAXIMUM NO OF LABELS
4
3
SPEED OF MACHINE
120 to 300 BPM
4
POWER CONSUMPTION
5 KW – 3 PHASE
5
DIMENSION OF MACHINE
2400MM X 3000MM X 2200 MM
6
TYPE OF BOTTLES
ROUND / SQUARE / GLASS
7
OPERATING HEIGHT
900 MM
8
AIR CONSUMPTION
0.5 CFM @ 4 bar
Assemble
The Machine can store large amounts of bottles with identical profiles
Easy switchover improves productivity with position indicator, retrieval from the menu and easy production
 All control work from the MMI. It's easy to set up.
 Function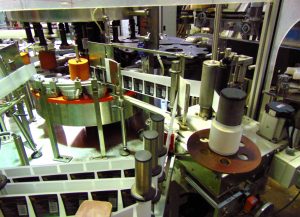 Multi-Head labeler for location-specific labeling with relevancy embossing in the glass container the bottle is clamped and then rotated 370° to contact the notch at the bottom. The bottle rotates further until the servo drive rolls dispense the label at the appropriate locations. This is accomplished in a very smooth, continuous operation. To accommodate other labels, the bottle can be further rotated.
Label delivery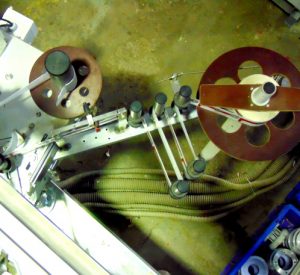 The servo motor detects the bottle to determine the speed at which the label is being dispensed. After this, a roller and brush are used to fix it. To match the contours on the bottle, the label's head can be adjusted in three directions using a tilting device or a jackscrew. The MMI determines the exact position of each label. The jackscrew provides position indicators.
 Operation, alter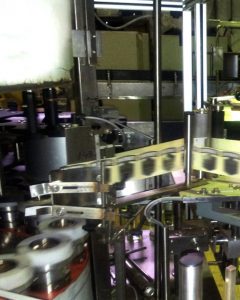 The machines accept bottles and place them in a spacer. After that, a feed worm clamps the bottles from the highest. The underside of the base notch is interacted by the roller /cam assembly. The bottle must be rotated in the correct direction and at the appropriate speed to receive the label. After labeling the bottle, it is released to the conveyor via an out-feed star wheel.
Changeover is quick, easy, and simple. Should be modified for feed worm and indeed star wheels, outfeed star wheels, and bottle platforms. All other settings can be made from the MMI (Material Management Instrument) for label control. The electrical device can raise and lower the highest clapping heads for taller bottles. Each head is set using position indicators and handwheels.