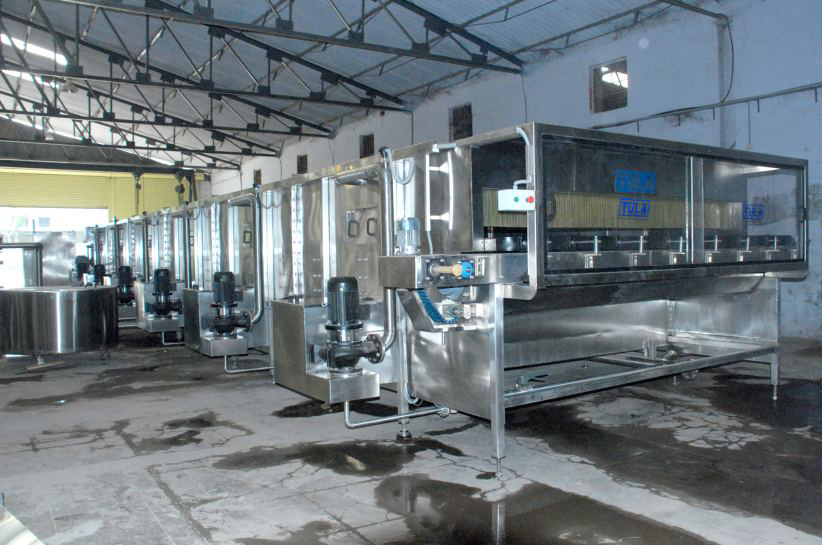 Features
The Hildenpackaging Cooling Tunnel collection gives you low-cost and dependable cooling of any product. Cooling is that the closing level of the meeting method. Our era lets in the only crystallization method that ensures you the first-class effect.

Having the only cooling tunnel solution leaves your product with an appealing gloss, a great snap, and luscious consistency. By making sure that your product has the first-class cooling tunnel method. You will benefit from an aggressive gain and a great product.

We take quality satisfaction in imparting revolutionary and customized answers assembly your desires. Thus, no matter your necessities, we're going to deliver with particular and simple engineering.

Combining a cooling tunnel with a celeb Energy tempering gadget can provide your products. The greatest excellent due to the removal of B3 and B4 crystals. This means your product is cooled with completely B5 crystals. Making accomplice diploma high-quality product

Industrial Cooling Tunnels

The cooling tunnel technique you would like in your chocolate relies upon the closing product. It is vital to determine the right technique for the reason that each technique has its edges. Products that region unit enrobed with chocolate want preliminary radiation cooling due to the thin chocolate surface. Products requiring cooling and putting of the lowest to hold balance need cooling using a groovy era.

Products with a higher density, like baked products. Want a cooling tunnel with a convection-cooled era. This permits the only result in phrases having the first-class gloss and style.

Our virtuoso engineer's region unit glad to help. You decide on the right cooling solution in your production.
PROCESS – TUNNELS
NO.
MODEL
DESCRIPTION
BPM
1
CT-30/60/72
COOLING TUNNEL (30/60/72 INCH WIDTH CHAIN
30-1000
2
CT-84/96/114
COOLING TUNNEL (84/96/114 INCH WIDTH CHAIN
3
CT-120/138/150
COOLING TUNNEL (120/114/150 INCH WIDTH CHAIN
4
WM-30/60/72
WARMER TUNNEL (30/60/72 INCH WIDTH CHAIN
30-1000
5
WM-84/96/114
WARMER TUNNEL (84/96/114 INCH WIDTH CHAIN
6
WM-120/138/150
WARMER TUNNEL (120/114/150 INCH WIDTH CHAIN
7
PAS-30/60/72
PATEURIZER TUNNEL (30/60/72 INCH WIDTH CHAIN
30-1000
8
PAS-120/138/150
PASTEURIZER TUNNEL (120/114/150 INCH WIDTH CHAIN
9
PAS-120/138/150
PASTEURIZER TUNNEL (120/114/150 INCH WIDTH CHAIN
NOTE : AS PER THE SPEEDS REQUIRED THE MODULAR SECTIONS
OF 2.5 METRES IN MULTIPLES CAN BE ADDED